2006.05.27
found a piano keyboard in the garbage, right next to a box of interesting but used footware.
so it gets a new life: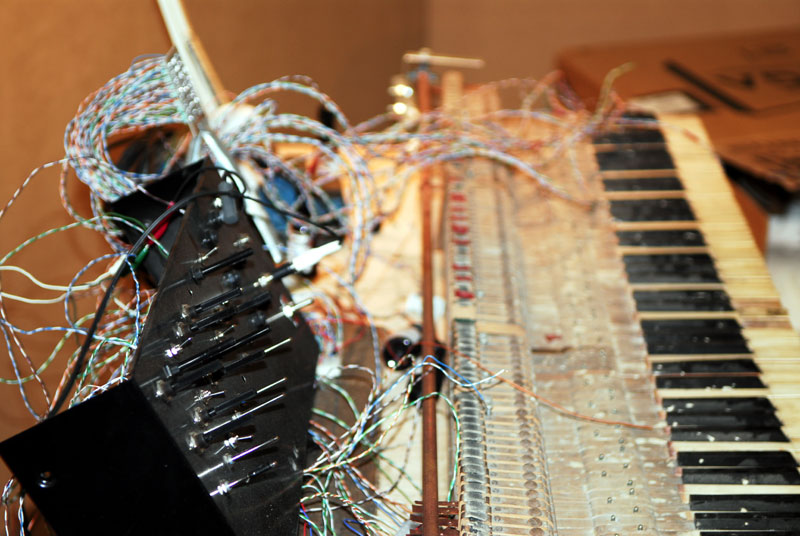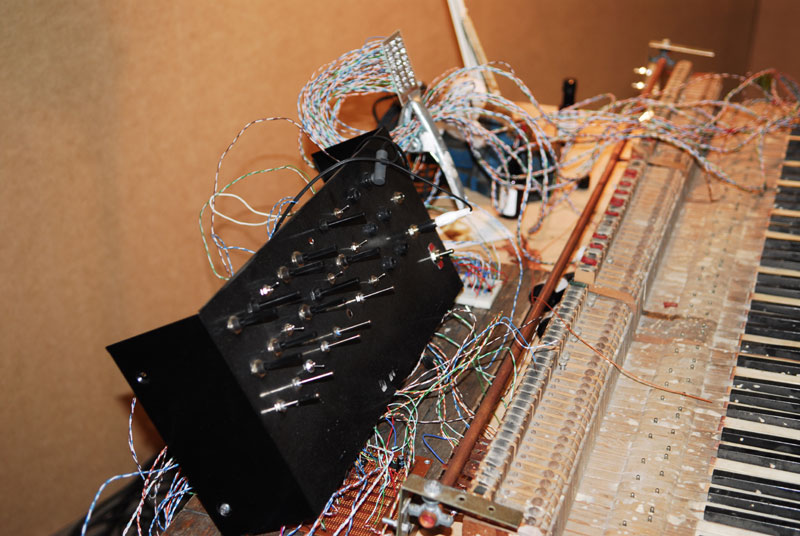 …presenting: "the mouse organ"
for various reasons it should actually be called the "baby-seal organ", for this version pictured above. the keys were to control some VCO type devices. keyboard was split into three sections, each with a series of resistors. it worked but didn't get finished.
back of an old cassette deck makes for a pretty decent control pannel.
it's back to the drawingboard for now though.